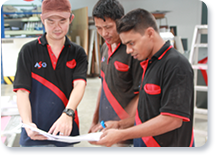 Welcome to Astro Sign Gallery's Employment Page. We are a company whose core business is Signage development.
In line with our expansion plans, we are embarking on projects at Putrajaya, Cyberjaya, Klang Valley and within Selangor.
We are looking for positive and performance driven individuals to join us for the following positions:
1 . CAM Operator
2 . Graphic Artist
3 . Welders
4 . CNC Operators
5 . Electrical Assembly
We hope that YOU will consider joining the ASG team!.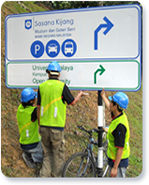 To apply, please send your resume to jobs@asg.com.my or mail it to :
Astro Sign Gallery Sdn Bhd
No.2, Jalan TPP5/1,
Taman Perindustrian Puchong,
47100 Puchong,
Selangor Darul Ehsan.
Tel  : 603 – 8061 0966/8061 0533
Fax : 603 – 8061 0800
Web : http://www.asg.com.my
E-mail : sales@asg.com.my